The pet welfare is paramount to us, and we aim to create the safest and most
comfortable space for our furry friends joining.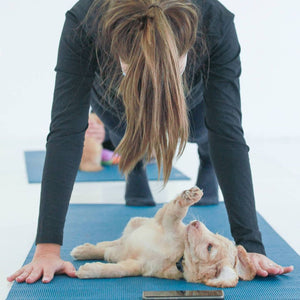 SOURCE
Our puppies come from ethical pet owners or licensed breeders, but we also prioritize whenever possible charities/rescue dogs.
At Pets Yoga, all our furry guests' homes are physically visited to make sure that they come from loving families and live in a good environment within the family house.
We meet the puppies mum and dad, and carefully get informed about the puppies vet checks and health care.
Some health documents are recorded in our database to prove that all our furry guests are healthy and happy dudes.
ETHICAL BREEDS
We love all dogs, but as cute as they might look, we do not accept the breeds with the highest risk of health problems, as part of our ethical strandards.
Breeds you won't see at Pets Yoga
Daschunds: They are extremely cute but the breed is sadly prone to painful and debilitating spinal and neurological problems that may require surgery to fix. The Dachshund's long body and extremely short legs mean they're likely to develop Intervertebral Disc Disease (IVDD), limiting their ability to walk.
Pugs: They have been selectively bred with extremely short and flat faces, which can lead to extreme difficulty breathing, heat stroke and fainting. Brachycephalic obstructive airway syndrome (BOAS) was the disorder with the highest risk in Pugs, with the breed almost 54 times more likely to have the condition. The RSPCA have also raised awareness of the Pug's large prominent eyes and nose folds, which means they are at much higher risk of eye infections and ulcers around the eyes during their lifetime.
French Bulldogs: We refuse to host French Bulldogs since April 2022. Similar to the Pug, the selective breeding of French Bulldogs has led to dogs with smaller airways and thinner nostrils becoming far more common - leading to a higher incidence of respiratory problems.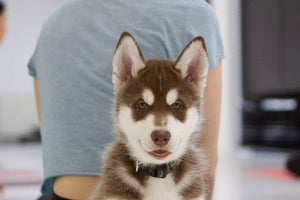 PETS WELFARE
NAP TIMES - We do want the puppies/kittens joining us to enjoy their socialization day, and not to organize our events at their expence.
This is why we are happy to hugely increase our venue and staff costs by adding 3 hours and 15mn for the puppies/kittens nap time, alone in the studio (Nap times : 9.15am-10am, 10am-10.30am, 12.30pm-2pm, and 2.30pm-3pm). These break times can be easily checked via our event schedules.
GIFT BOXES - We want our furry guests to feel the love! A part of our ticket price is used to purchase new toys and a new bed for each new litter joining us! A farewell gift for their last day with us.
SAFETY
VENUES - All our venues are thoroughly checked to make sure the space is extremely safe for pets, following a list of criteria to be met.
ATTENDEES - All our attendees must fill a safety form prior to our event, with rules regarding the sessions : Positions when holding the pets, prohibited accessories, respect of the puppies/kittens nap time if necessary, etc.
STAFF - Our staff is composed of qualified pet sitters to make sure our events are as safe as possible for the puppies/kittens joining.
These aspects cover : The cleaning processes,the lunch break process for pets following vet/expert advises, etc.
All our staff members are pet first aid trained.